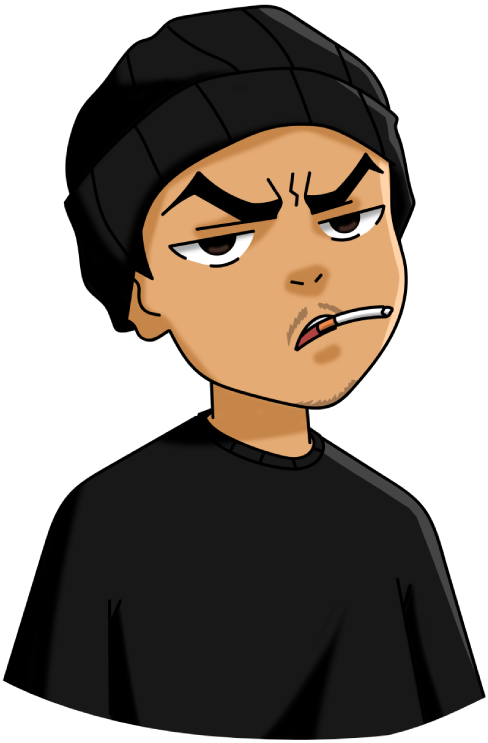 🥀 "wish I could rewind, but life ain't like a cassette".
dw1, an Indonesian-born rapper (formerly known as Coy) who is deeply committed to expressing his emotions through his music. He approaches his craft with an unwavering passion and a fierce determination to deliver his message with utmost authenticity.
While his music has evolved over time to include elements of aesthetic rap, bedroom pop, and (drift) phonk, dw1 has maintained his distinctive style of wordplay, characterized by a potent blend of raw and honest lyricism that often explores themes from melancholic to aggressive. His lyrics are a reflection of his own personal experiences and serve as a means of catharsis for himself and a way of connecting with his audience.
For dw1, music is more than just a form of artistic expression; it is a natural extension of his being and an integral part of his identity. He believes that music is a universal language that has the power to bring people together and foster a sense of community. Through his music, dw1 hopes to inspire others to be true to themselves and to find their own unique voice.
Despite that, dw1 remains humble and grounded, recognizing that his journey as an rapper is a continuous process of growth and learning. He is dedicated to pushing the boundaries of his creativity and exploring new sounds and styles, always striving to evolve as an rapper while staying true to his roots.
Listen on Spotify
Listen on Apple Music
Listen on YouTube Music
Follow me on Instagram
Listen to POP YO MANS (2023)
Listen to hightail (2023)
Listen to l0st s0ul (2023)
Listen to COUNTDOWN (2023)
Listen to Monroe (2023)
Listen to in luv (2023)
Listen to close the door (2023)
Listen to COME UP (2023)
Listen to s t r a n g e r (2022)
Listen to unhappy meals (2022)
Listen to skinny l.o.v.e (2022)
Listen to dreams (2022)
Listen to be mine (2021)